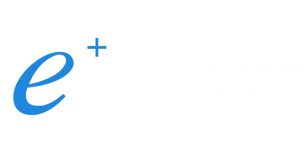 A simple, actionable roadmap
to total network readiness?
Beats the heck out of bread crumbs.
If you're like most businesses in today's rapidly evolving digital
business world, you're aware of the lurking dangers that market
disruption can create at every turn.
The key is to prepare today so your network is ready for
transformation when your business critically needs it. ePlus and
Cisco can show you the clearest path to transformation readiness.
Scroll to learn more
Welcome to the ePlus / Cisco
Digital Network Readiness Workshop.
Your Roadmap to Readiness.
The workshop begins with a comprehensive assessment of where your network stands today, and then
shows you where your network could be in two years. Based on your current maturity level and where
you want to bring your network, ePlus will generate a detailed, actionable roadmap of how to get there
over the course of 24 months.
The assessment will begin with a face-to-face discussion with you and a number of your
colleagues. We have found that broader discussions that include your peers often provide deeper
and more detailed inputs than self-assessment alone, including broader perspectives
regarding where you currently are and where the business needs to be.
The discussion will be facilitated by ePlus network experts and will include the use
of an automated assessment tool based on Cisco's Digital Network Readiness
Maturity Model. This diagnostic tool not only determines your current network
readiness level, but also provides comparisons as they relate to your company's
size, geography, and industry.
It layers across automation, security,
service assurance, analytics, and
considers agility, innovation, risk,
cost & complexity
The model includes maturity levels from

Best Effort
Manual
Semi-automated
Automated
Self-driving
Steps on your journey out of the woods
Step 1: Preparation
How Do I Prepare?
It's easy! And while you may not need a picnic basket with Granny's favorite treats, you may want
to bring along your own unique insights as well as a few of your colleagues who can add
additional insights from their perspective.
There are only a few steps to take to get started on your roadmap to the future:
1.Sign up using the above link or let
your Account Manager know you would like
to schedule a workshop.
2.Plan for 3 hours (on average) to complete your Workshop.
3.Identify 2-4 people from your organization
who are invested in preparing for digital
readiness for the self-assessment diagnostic
section of the workshop. They should be
people who could provide more information
about potential market disruption, need for
transformation and your organization's future
strategic direction. For example, your CMO,
CFO, or a business unit leader could provide
invaluable insight from a different perspective.
4.Think about where you are today and where
you would like to be in the next 1-3 years in terms
of network readiness for business transformation.
Any insights you have about what your
competitors are doing, what disruption is
occurring in your marketplace, or what changes
you can see coming or that are occurring in
adjacent industries would be helpful.
Step 2: Workshop
Once your Account Manager schedules your workshop, our team of
ePlus network and digital readiness experts will facilitate the discussion
with you and your colleagues (preferably face-to-face).
We'll then capture the responses from your company's group and then
input them into our diagnostic assessmenttool. There's no faster way to
assess your network's current state and then show you the best path
to make it safely out of the woods.
By the end of the workshop, you'll receive an assessment of where you
currently are positioned on the Cisco Digital Network Readiness Model
and where your company might want to be in two years. This will serve as
the basis for your roadmap.

Then, over the following 2-4 weeks, ePlus experts will develop and
provide, free of charge, a simple but detailed plan for you to prepare your
network for the changes that most likely lie ahead.
Watch video
Step 3: Roadmap
Within 2-4 weeks of completion of the workshop, your ePlus Account Executive will meet with you to provide you with your own personalized roadmap for the next two years of network transformation. Whether you want to move up from Level 1 to Level 3, or Level 2 to Level 4, your ePlus roadmap can help you achieve your goals.
Step 4: Execution
If you'd like to receive ongoing support, ePlus can set up regular meetings to ensure you're making good progress on your path. These ongoing check-ins -- which can include POCs, training or other professional services -- will ensure you don't lose your way as you set out on the path to the future.
Don't wait for future threats to knock your business off the path to success. Get started on your digital transformation today by scheduling your free ePlus Digital Network Readiness Workshop.